The Music Series at Stewart Bar with Sturgis Brewing Company featuring Tie Dye Volcano
Opens Search
January 14, 2023
Location:
Stewart Lodge / Stewart Slope
Time:
2:00PM - 5:00PM MST
The Music Series at Stewart Lodge ~ Sturgis Brewing Company – Tie Dye Volcano
The Music Series offers local music entertainment with plenty of âpre' ski fun!  This season we kick off the series on Saturday, January 14, at the Stewart Bar in the Stewart Lodge with Tie Dye Volcano rocking the house from 2:00 to 5:00
Plus, ride Stewart Lift and the Snow Carpet till 5:00 pm!
Must be 21 years of age to participate in the bar activity. 
Featured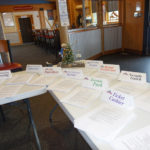 General
9:00AM - 12:00PM MST
Stewart Lodge