The Music Series at Stewart Bar with Dakota Point Brewing featuring Walt Keys & Unfinished Business
Opens Search
January 28, 2023
Location:
Stewart Lodge / Stewart Slope
Time:
2:00PM - 6:00PM MST
The Music Series at Stewart Lodge ~ Dakota Point Brewing featuring Walt Keys & Unfinished Business
The Music Series offers local music entertainment with plenty of âpre' ski fun!  This week at the Stewart Bar, Unfinished Business will rock the house from 2:00 to 5:00, while Dakota Point Brewing takes over the tap.  
Must be 21 years of age to be in the bar 2:00 – 5:00.
Featured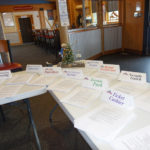 General
9:00AM - 12:00PM MST
Stewart Lodge