Wild Bill & Calamity's, Wild & Wacky Western Pond Skim
Opens Search
April 03, 2021
Time:
10:00AM - 1:30PM MST
Wild Bill & Calamity's Wild & Wacky, Western Pond Skim on Stewart Slope.
10:00am: Pond Skim Registration, upstairs in Stewart Lodge, ages 13+ only, no charge
Release from Liabaility Form must be signed, those 17 years and under must have a legal gardian sign their release form.
11:00am: Pond Skim (2 runs per person, only registered participants).
1:00pm: Wild & Wacky Western Costume Contest; 1st, 2nd, 3rd place prizes
If the pond holds up we may open it for skimming on Sunday, April. 4th.
Featured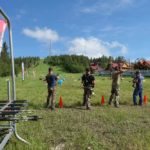 All Day Event
Terry Peak Ski Area Stewart Lodge
Featured