Terry Peak Ski Resort offers consecutive weekly skiing and snowboarding lessons for 6-12 year olds. The three-week Kids Klub 1-2-3 program has classes for first-timers, intermediate and advanced skiers and boarders.
Kids Klub 1
January 5, 12 & 26
$90 if registered by December 29, $110 beginning December 30, 2020.
For First-time Skiers and Riders ONLY. If your kids have experienced skiing and/or riding a board at a ski area, please look into KIDS KLUB 2 or 3.
Kids Klub 2
February 2, 9 & 23
$90 if registered by January 26th, $110 beginning January 27th.
For Beginner and Intermediate Skiers and Riders. KIDS KLUB 2 participants must have skied or ridden before. This program is designed to increase skill level. Students must be familiar with stopping, and turning, plus riding the chairlift and snow carpet.
Kids Klub 3
March 1, 8 & 15
$90 if registered by February 23rd, $110 beginning February 24th
For Intermediate and Advanced Skiers & Riders. KIDS KLUB 3 is geared towards creating well-rounded snow riders, with a focus on exploring the whole mountain.
Additional Information
No money back for days missed.
No make up days – unless we cancel for some reason.
Dress your child in layers.
Make sure your child is well nourished and hydrated.
If needed, ski or snowboard equipment or lift tickets are complimentary for Kids Klub participants.
Kids Klub Programs are not held on Martin Luther King Weekend or President's Day Weekend.
Sessions begin promptly at 1pm on each Sunday.
Please check in at Ski School Desk by 12:30pm each day.
Classes meet in the learning area next to the Stewart Lodge Learning Center
Upon submitting, you will receive phone confirmation or email as soon as possible. Payment will be made at check-in before first session.
Teach yourself and your children how to load and unload the lifts safely prior to your visit. Go to www.kidsonlifts.org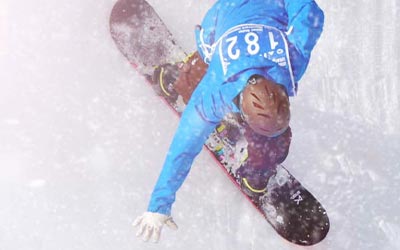 Registration
Reservations must be made online to reserve your place for Kids Klub 1, 2 & 3. Any questions please call 605-584-2165 and ask for the Ski School.
Register Online