Terry Peak Ski School
COVID-19 Policy
* Masks are recommended to be worn in the buildings..
* Face covering must worn during the lesson including in the lift lines and chairlift rides.
* Only one person per family to come into the Ski School to register all for lessons.
* No lunches will be served at Ski School this season.
Ages 6-12.
Terry Peak Ski Area offers skiing lessons for 6-12 year olds and snowboarding lessons for 7-12 year olds – an age group we call our "Sno Tigers."
ONE STOP SHOPPING!
 For your convenience you can purchase all lesson packages plus a la cart tickets & rentals for your entire group at the Ski School. For more information complete our
contact us form
or call
605-584-2165
.
Sno Tiger Lesson Options and Rates
| | | |
| --- | --- | --- |
| Green Package - Half Day | $60 | Includes 2 Hour Group Lesson, plus Equipment Rental, and Beginner Area Lift Ticket (good for the day). |
| Blue Package - Half Day | $82 | Includes 2 Hour Group Lesson, plus Equipment Rental, and All Area Lift Ticket (good for the day). |
| Red Package - Full Day | $105 | Includes two 2 hour group lesson sessions, plus Equipment Rental, and All Area Lift Ticket (good for the day). |
If your child wishes to leave the beginner area after the lesson is over, you can upgrade his or her ticket to All Area for only $23!
If you decide your child needs further instruction, upgrade to include the afternoon session for an additional $31.
Kids need to be picked up promptly at 12:00 or 3:00.
Additional Information
If your child already has equipment and a lift ticket: (Group Lesson Only), Half Day Lesson only – $36 (same registration time as above), Full Day Lesson – NO Lunch – $71
Afternoon lessons are available on Monday – Thursday. On these days, the instructors are booked with school groups in the morning.  * Please call and ask to be transferred to the ski school to inquire about morning sessions. *All sessions are available during Christmas break.
Package includes 2 Hour Group Lesson, plus the equipment and lift ticket (good for the entire day). Private and a la carte group lessons do not include equipment rental or lift tickets.
All lessons & registration begins at the Snowsports School building, and are first come first serve, no reservations are offered.
Please arrive at least one hour before your lesson time as equipment fitting, registration, potty breaks, etc., can take a bit of time.
On the day of arrival, you must check in with Ski School at least one (1) hour prior to reserved time to guarantee lesson.  * If it is a holiday time, we suggest you register 2 hours in advance of your desired lesson time.
Children age 3 are not old enough to join this program, but we will gladly teach them in a private ski lesson
Group snowboard lessons are not available for children 6 years old or younger – private snowboard lessons are available for this age group.
Teach yourself and your children how to load and unload the lifts safely prior to your visit.  Go to www.kidsonlifts.org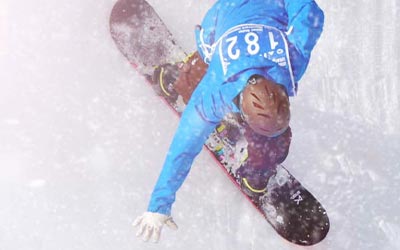 First Come First Serve
NO Reservations are offered for SNO TIGERS at anytime.  "First Come First Serve"
On Saturdays and holiday time periods, Sno Tiger Group Lessons can sell out. The Ski School Desk opens at 8:00am, arrive early to reserve your placement, as these lesson are sold as "First Come First Serve", ONLY.  For more information call 605-584-2165 and ask for the Ski School.
Call Now