The six-week ladies only ski program is designed and taught by women. It includes two hours of coaching for all participants each Thursday, with groups being arranged by ability.  Take advantage of equipment demos and plenty of afternoon time to ski.
Registration Information
Ages 21 & up
Dates: January 5, 12, 19, 26 and February 2 & 9, 2023
Thursdays from 10:00 am-12:00 pm
Price: $249
Must register before December 29, 2022
The price does not include lift tickets or equipment rentals.  Special pricing for the six Thursday Ladies Day sessions for those who are registered (Jan. 5, 12, 19, 26, Feb. 2, 9, 2023): Ski Rentals $159, Lift Tickets $234, both are good for the day, so enjoy the afternoon on the snow!
No money back for days missed
No money back for inclement weather days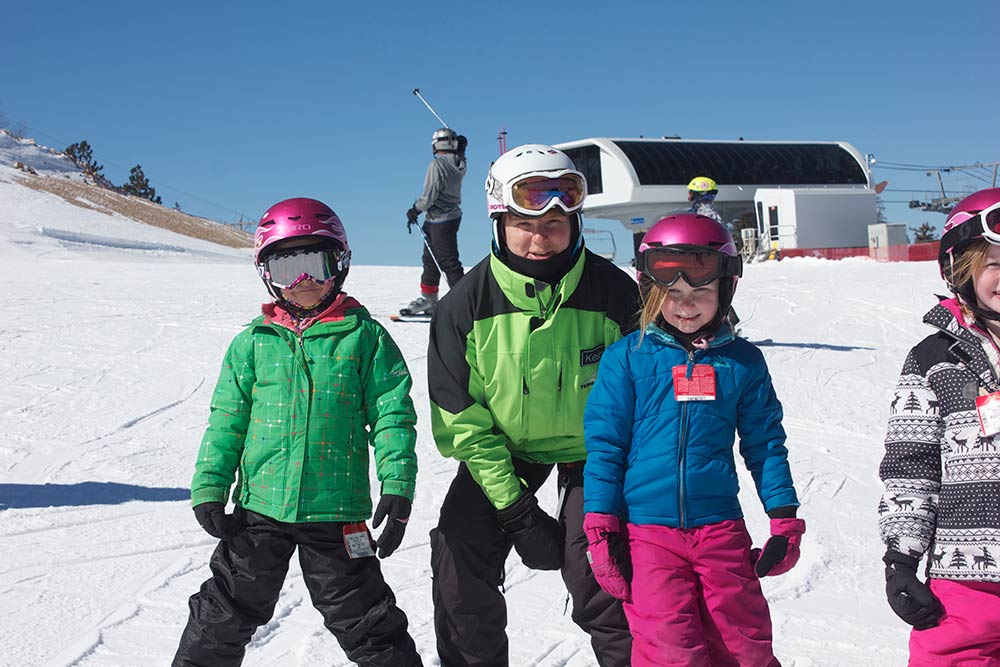 Something for the Kids
Check your 4-5 year old into the
Sno Puppies
program at 9am, take your lesson, your child must be picked up at 12:00pm. Please call us at
605-584-2165
to reserve your child's spot.
Call Now