Terry Peak Ski School
COVID-19 Policy
* Masks are recommended to be worn in the buildings.
* Only one person per family to come into the Ski School to register all for lessons.
* No lunches will be served at Ski School this season.
For Ages 3+
Private lessons are offered by the hour, and will provide a one-on-one learning experience.
Ages three (3) to five (5) taking private lessons can NOT add a semi-private to the lesson.
For adaptive lesson information please contact our ski school at 605-584-2165.
All inclusive (rentals-tickets-lesson) packages are available at the Ski School only.
For your convenience you can purchase all lesson packages plus a la cart tickets & rentals for your entire group at the Ski School. For more information complete our contact us form or call 605-584-2165.
Private Lesson Rates
| | |
| --- | --- |
| One Hour | $67 |
| Two Hours | $124 |
| Three Hours | $156 |
| Puppie Private Ski Lessons (Ages 4-5) | |
| --- | --- |
| One Hour | $67 (Includes Lessons + Lift Ticket + Ski Rental) |
Puppie private lessons are a Monday through Wednesday special based on availability at 12pm and 3pm. Call ahead to check availability and register.
Walk-in's ONLY during these holiday dates; December 17, 2021 – January 1, 2022, January 14-17, 2022, February 18-21, 2022, NO snowboard lessons. Ski only.
Semi-Private Lesson Rate
| | |
| --- | --- |
| One Hour | Available for ages six (6) and older |
Have a Semi-Private Lesson: $67 for the first person first hour (private lesson), add up to four friends at $32 per additional person, and $32 per additional hour. Price does not include rental equipment or day ticket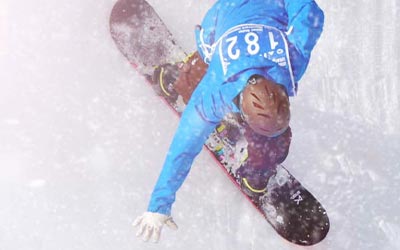 Reserve Your Private or Semi-Private Lesson
Reservations for Private and Semi-private lessons are subject to instructor availability. Reservations will not be available during these black-out dates: Dec. 17, 2021 – Jan. 1, 2022. Jan. 14-17 and Feb. 18-21, 2022.  To make your reservation please call
605-584-2165
and ask for the Ski School.
Call Now
Additional Information
Private lessons are also offered on a first-come, first-served bases, as instructor availability is sometimes limited.
One hour private lessons at 9am, noon or 3pm. You may also take a two-hour private lesson in a "wraparound" format, where the student gets one hour of instruction from 9-10am, and then gets the second hour from noon-1pm (with time in between to practice / ski).
Students can practice their first hour of learning all morning, and then learn more advanced techniques during the noon hour.
On the day of arrival, you must check in with Ski School at least one (1) hour prior to desired lesson time.
We also offer specialized Terrain Park lesson at these bargain prices. We can focus on park safety, etiquette, features, tactics or tricks.