Lesson pricing has not been updated for the upcoming season. 
Terry Peak Ski School
COVID-19 Policy
* Masks are recommended to be worn in the buildings.
* Face covering must worn during the lesson including in the lift lines and chairlift rides.
* Only one person per family to come into the Ski School to register all for lessons.
* No lunches will be served at Ski School this season.
Ages 4-5.
Terry Peak ski resort offers skiing lessons for four and five year olds – an age group we call our "Sno Puppies."
ONE STOP SHOPPING! For your convenience you can purchase all lesson packages plus ala cart tickets & rentals for your entire group at the Ski School. For more information complete our
contact us form
or call
605-584-2165
.
Sno Puppie Lesson Options and Rates
| | | |
| --- | --- | --- |
| Half Day Sno Puppies | $69 | Includes one 2 hour group lesson session. At 10:00am or 1:00pm. Ski rental equipment, helmet, and lift ticket included. |
| Full Day Sno Puppies | $120 | Includes two 2 hour group lesson sessions. At 10:00am and 1:00pm. Ski rental equipment, helmet, lift ticket. |
| Puppie Private | $65 | $65 Per Hour - Monday through Wednesday based on availability at 12pm and 3pm. Call ahead to check availability and register. Walk-in's ONLY; December 17, 2021 – January 1, 2022, January 14-17, 2022, February 18-21, 2022 , NO snowboard lessons. Ski only. |
Additional Information
The Sno Puppie program is for skiers only.
On the day of arrival, you must check in with Ski School at least one (1) hour prior to guarantee lesson.  * If it is a holiday time, we suggest you register 2 hours in advance of your desired lesson time.
Helmets are complimentary for duration of the day. Visit Lids On Kids.
Package includes ski lesson, equipment and lift ticket.
All Sno Puppies must be completely potty trained.
All lessons & registration begins at Puppy Building/Stewart Lodge Base Area.
Please be prompt with child pick-up. Parents 15 minutes late or more will be assessed a $10/hour "babysitting charge".
Please arrive at least one hour before your lesson time as equipment fitting, registration, potty breaks, upset kids, etc., can take a bit of time.
Visiting us on Monday, Tuesday, or Wednesday? See our Puppies Private special above.
Children age 2-3 aren't old enough to join this program, but we will gladly teach them in a private ski lesson.  However they need to be potty trained.
Make sure your child is dressed properly (an extra set of clothes is recommended).
Be sure your child is well nourished and hydrated before the lesson.
The Sno Puppies program is for 4 & 5 year olds ONLY – prepare older & younger siblings that they may not be together during the lesson to eliminate problems at the area.
Teach yourself and your children how to load and unload the lifts safely prior to your visit.  Go to www.kidsonlifts.org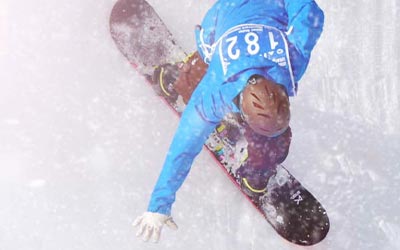 Reserve Your Spot
Reservations can be made by calling 605-584-2165 and ask to be transferred to the Ski School. Sno Puppie lesson reservations will not be available during these holiday times: Dec 17, 2021 to Jan 1, 2022, Jan 14-17, 2022 and Feb 18-21, 2022.
Call Now
Full and Half-day Sessions available Thursday - Sunday
And every day during Christmas Break.
8:00 – 9:30: Registration for AM and Full Day Lessons
9:30 – 9:50: Check in for AM and Full Day Lessons
10:00 – 12:00: AM Session
Morning Session – 12:00 – Sharp: Parent pick up AM-only Students at check in area or where you dropped them off
All Day Session – 12:00 – 1:00: NO Lunch is served, Parents will pick up Puppie at 11:50am then bring them back for the afternoon lesson at 12:50pm.
11:00 – 12:30: Registration for PM Lessons
12:30 – 12:50: Check in for PM Lessons
1:00 – 3:00: PM Session
3:00 – Sharp: Parents Pick Up Full Day and PM-only Students at check in area
What You Can Expect
Day 1
Able to stop with some assistance in the snow carpet area.
Day 2
Able to stop and control speed on the easiest terrain. Link turns and stop with control on most GREEN runs.
Day 3
Link turns and stop with control on most GREEN runs.
Day 4
Link wedge turns on the easiest terrain.
Day 5
Able to stop and turn on most GREEN runs.
* Ask about the Strider Riders available to the Sno Puppies and their families!